Study in Estonia
Consultation and Mentoring Program is now back!
Looking for a mentor to help you study in Estonia — You're at the right place!
book a free introductory session
Named 'the most advanced digital society in the world' by Wired, Estonia has revolutionized its education system in the last two decades.  Estonia's 15-year-olds rank 1st in reading, science and mathematics in Europe while in the world, Estonia's students rank 5th in reading, 8th in mathematics, and 4th in sciences.  Estonia has built an efficient, secure and transparent ecosystem where 99% of governmental services are online. It's the only country in the world to offer e-residency, and the first country to adopt online voting. World-changing start-ups originate from Estonia: TransferWise, GrabCAD, Fortumo, Pipedrive, Starship Technologies, and Skype.
You book a consultation session online.
We catch up on video call to discuss all the options.
I confirm taking you as a potential candidate.
I help prepare your application.
I help you apply and answer admission related queries.
I help you with your interview preparation with 3 mock interviews.
I help you compile your visa application.
You arrive in Estonia and we have dinner together.
1. Basic Package
ABC of studying in Estonia — free
An interactive QnA session. If you have already prepared everything and are in-doubt of few things only, or just want to know if Estonia is the right place for you, this offer is for you.
2. Standard package
Helping you get to the interview  — 450 GBP
So, Estonia's lovely landscape and high-tech society have attracted you, and you want to come to study here.
Great! I'll help you prepare the admission application, cover letter, sponsorship letter, and scholarship application (if any).
3. Peace of mind Package
Managing your application from start to finish — 700 GBP
If you want me to handle your application till you're in Estonia, this option is for you.
I'll handle your admission and visa application, and help you walk through all the steps with peace of mind.
It's E-stonia!
Estonia is an e-society, with electronic ID-cards, e-government, e-health, e-school, e-parking and so much more (www.e-estonia.com). You would be living in a very unique country, where it takes only about 20 minutes to found your own company online and 99% of banking is done online.
It has a robust education system!
According to the latest PISA test results, Estonia's basic education is among the strongest in the world and the absolute best in Europe – Estonia is number one in Europe in all three domains of assessment: in reading, mathematics, and science. Tartu University is ranked 285 worldwide with many courses in ranked even higher.
It's easy to work while studying!
Presence of leading multinational companies and tech infrastructure along with unlimited working hours opens a whole new world to explore.
It's a startup hotspot!
Estonia has a busy, supportive, and open startup ecosystem eager to support ambitious individuals and startups. It generates one of the highest startups per capita in the world.
10  years ago, I left home to study Engineering. Doing maths with bricks and mortar did not appeal me much, so I changed my track from making buildings to building humans. I studied Masters of Educational Innovation and Leadership at Tallinn University, Estonia and worked as its Student Ambassador. I also studied a course at Helsinki University, Finland. Currently I am working as independent educational consultant providing mentoring to numerous students and job seekers. I am also working on an educational project with a student of Cambridge University, UK. As an extracurricular activity, I like to do solo long distance bike tours.
Getting admission in a foreign country is always very hectic but it wasn't that much headache for me because Umair helped me throughout the process. He helped with usual admission ambiguities and also with the fee payment process. From writing my motivation letter, filling up my admission form, interview questions to submitting my admission fee, he was always available to sort out the problems. 200% recommended!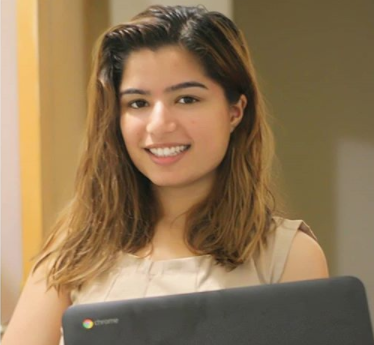 Umair was great help in giving me clarity about what course to choose and how to complete my admission. He helped me throughout the admission and the Visa process Even helped me sorting Visa appointments and visa appointments and buying airline tickets. I fully recommend this mentorship program to everyone. You will not regret it. 
Book a consultation today.