Expert Personalised & Professional CV and Resume Writing Services for the UK Market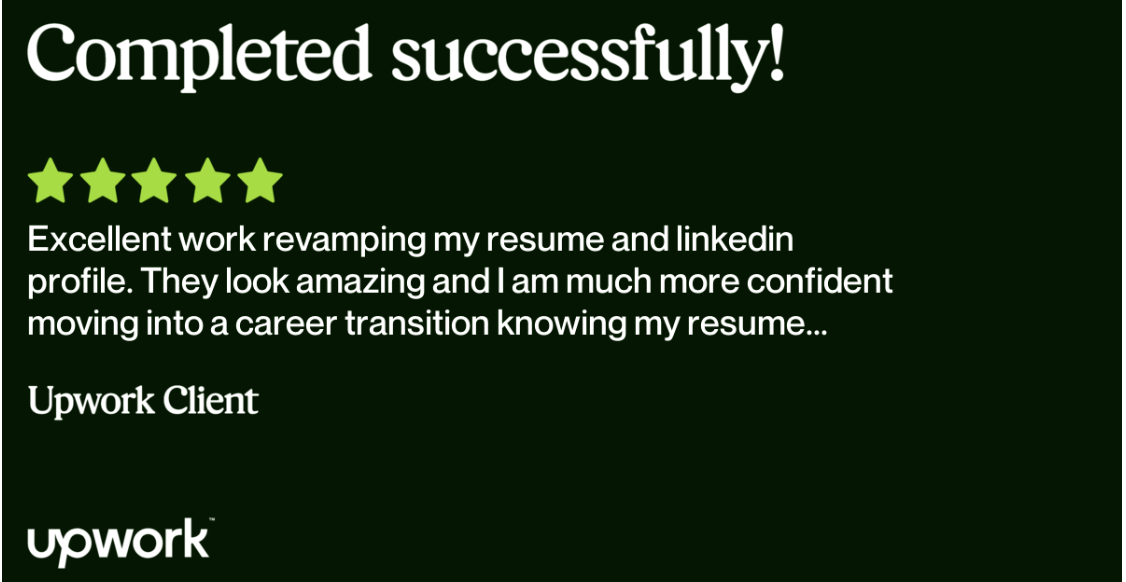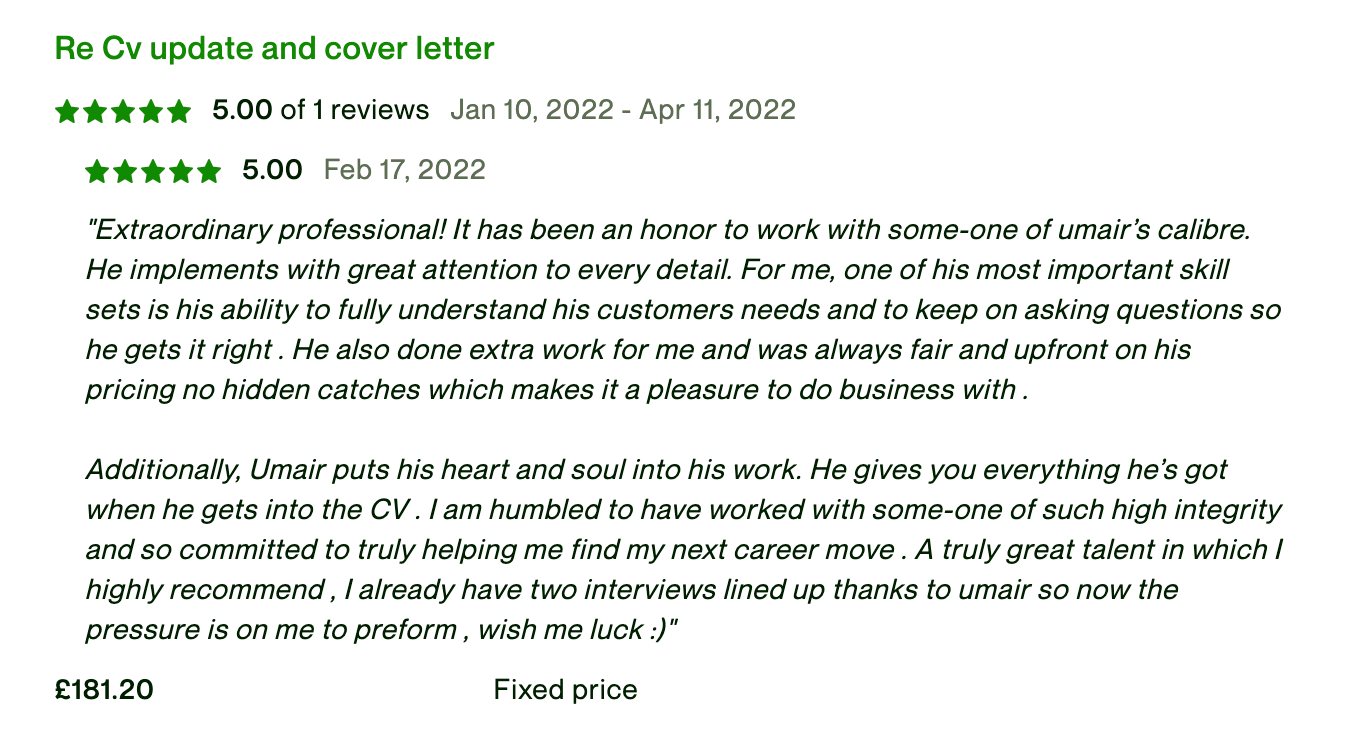 Crafting tailor-made, high-impact CVs – Handcrafted by me, for you.

No teams, no outsourcing, just pure personal attention to your career goals.
Spots Available for Sep, 2023 : 4/10
Welcome to the exclusive world of professional CV writing services, expertly delivered by Umair Alee – a career architect with over 10 years of expertise and 500+ happy clients in the industry.
My diverse clientele, from ambitious students to accomplished CEOs, CFOs, and technical leads, have successfully secured positions at top-notch companies such as Tesla, Amazon, Facebook, Wise, HSBC, and more This success stems from my unique, personalised approach to CV and resume writing, where I create career narratives that captivate and resonate with hiring managers.
If you're on the hunt for professional resume services, look no further. Whether you're taking the first step into the job market or poised for the next game-changing career move, I commit myself to preparing a bespoke CV that suits your specific needs and aspirations. With me, you're not just another client; you're a unique individual with unique career goals. Partner with me today, and let's script your professional success story together.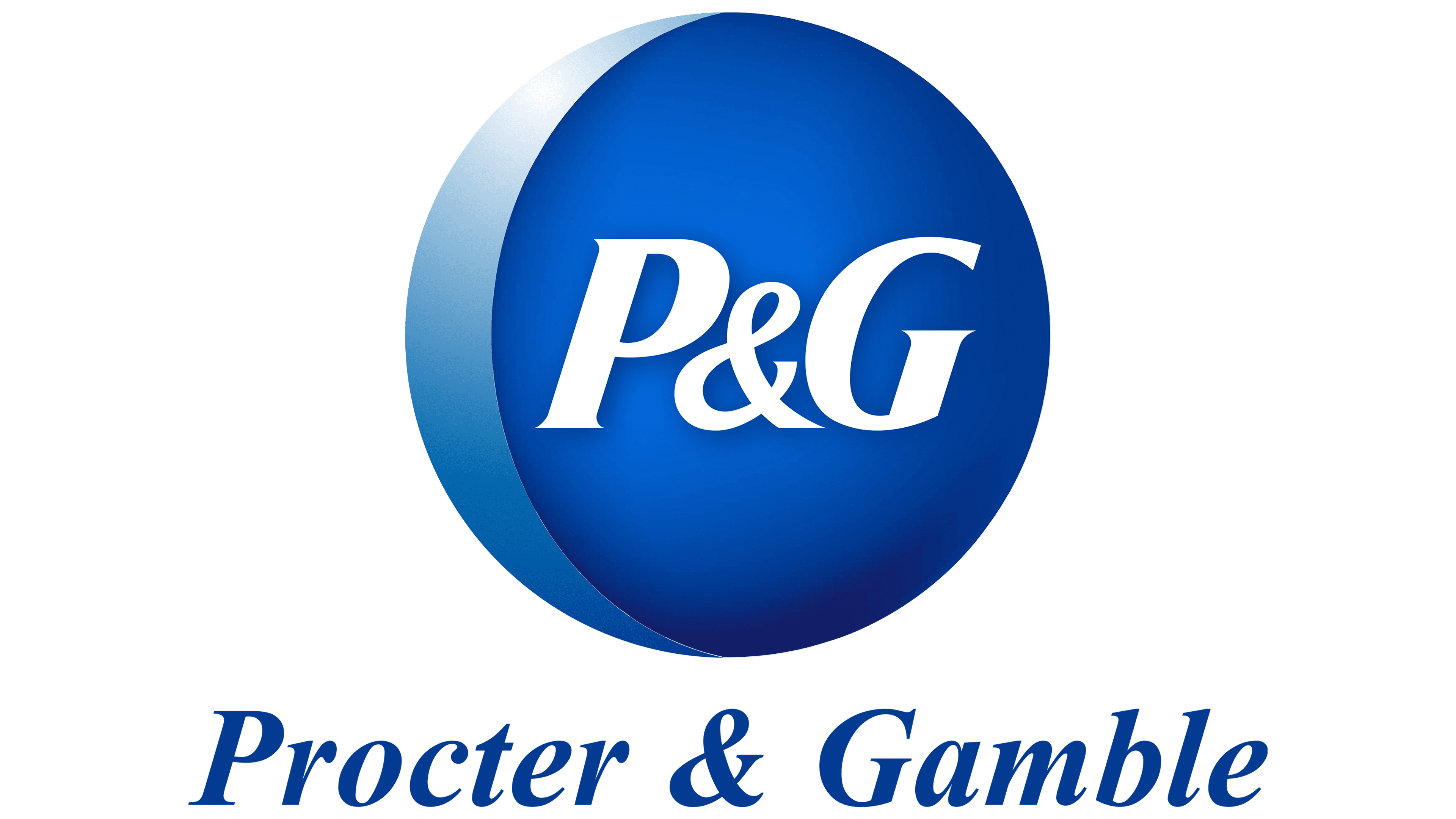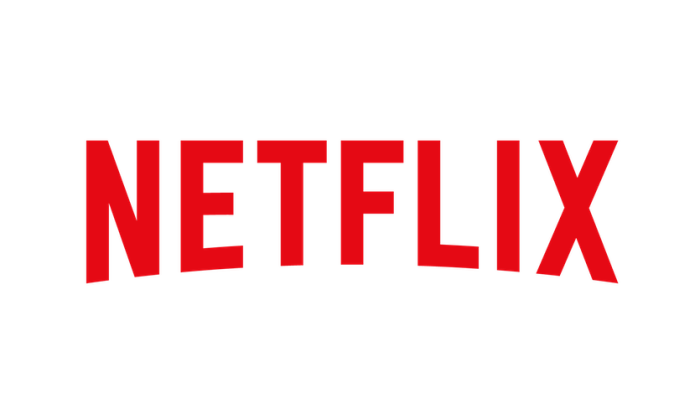 Transform Your Life With a Professional S
tandout CV!
Success Stories From Hundreds of Career Transitions

.
A finely crafted CV is transformative. It's not just a document; it's the key to unlocking career milestones and reaching higher goals. In my decade-long journey as a career coach, I've witnessed hundreds of such transformations.
Take the case of an AML Sanction Chief who leads over 200 teams at Amazon and has a robust background in the U.S. Air Force and Defence Intelligence Agency as an Intelligence Analyst. A touch of refinement to her CV helped bolster her confidence in her career transition. In her words, "It looks amazing, and I am much more confident moving into a career transition knowing my resume accurately and optimally represents my expertise and experience."
Consider another example of a Sales Executive, a victim of unfortunate job loss. Or a motivated candidate aiming for a role in the CIA's language department. From the self-employed to those experiencing career gaps or changes, I've partnered with clients from all industries looking to get their resumes, and CVs revamped.
One such instance involved a professional who underwent a drastic career change and dealt with a five-year work hiatus. She reviewed, "Umair is incredible. He can take a poor, neglected heap of experience and education and transform it into a resume that really does speak to your skill set and talents… I look and feel like a resume rockstar now :)"
Even those shifting gears like a real estate agent transitioning careers have benefitted immensely from my CV writing service. "Umair did a great job on my CV and cover letter… I was very impressed in his ability to customise and blend my previous employment to reflect past experiences with my current career change goals," she wrote.
And it's not just about CV creation. I've extended my expertise to full career coaching too. As one client appreciated, "Extraordinary professional!… He gives you everything he's got when he gets into the CV… I am humbled to have worked with someone of such high integrity and so committed to truly helping me find my next career move."
It's your turn to add your success story to these transformative experiences. With my personalised CV writing service, let's design the professional narrative that sets you apart."
Why Isn't Your CV Landing You Interviews:
9 Sins of CV Writing.
A standout CV can be the difference between landing the job interview or getting lost in the pile of applications. However, many CVs I review tend to miss the mark, resulting in missed opportunities. Let's look at some common pitfalls and how to avoid them.
1. Lack of Action-Oriented Language, keywords, and metrics
Many CVs focus on job responsibilities, using passive language rather than highlighting accomplishments with active, achievement-focused language. For instance:
❌ Passive: "Negotiated contracts with vendors."
✅ Active: "Slashed payroll benefits administration costs 30% by negotiating pricing and fees while ensuring the continuation and enhancements of services".
❌ Passive: Responsible for improving productivity among workers.
✅ Active: Conducted workload assessments and devised new operational processes that led to a 40% increase in productivity.
Failing to include numerical data in your CV often leaves your accomplishments lacking context and impact. Including measurable outcomes, where possible, provides tangible evidence of your professional prowess and demonstrates the positive effect you've had in previous roles. While you don't need to be hyper-specific, incorporating some form of quantification in each statement can significantly boost your CV's effectiveness. There may be instances where numerical representation isn't viable, but such cases should be exceptions rather than the norm. Illuminate your accomplishments with numbers, exhibit your influence in your professional endeavours, and let your CV shine with quantifiable success.
2. Not Optimizing for ATS
Many companies leverage Applicant Tracking Systems (ATS) to filter and rank CVs in today's digital world. These sophisticated software solutions scan CVs, evaluating them based on pertinent keywords that reflect the job description.
The harsh reality? If your CV isn't optimised for ATS, it might be disregarded before reaching a hiring manager. Simply put, your skills and experience could go unnoticed if your CV doesn't speak the 'language' of the ATS.
One common misstep many candidates make is using graphics-heavy CVs with elaborate layouts, images, and columns. While visually appealing, these can actually obstruct ATS scans, causing essential data to be overlooked or misinterpreted by the system.
To boost your CV's ATS compatibility, prioritise simplicity and clarity. Stick to standard CV formats, refrain from embedding vital information within graphics or images, and strategically incorporate relevant keywords drawn directly from the job description.
3. Using Generic CVs
One common pitfall many job applicants fall into is the practice of sending a generic, 'one-size-fits-all' CV to a multitude of different roles. This shotgun approach can seriously undermine your job search efforts, diluting your relevant skills and experiences and leading to missed opportunities.
Why? Because each job you apply for is unique, with specific requirements, expectations, and keywords that an Applicant Tracking System (ATS) is trained to identify. A generic CV cannot adequately address these unique aspects.
Tailoring your CV for each job application is not just important, it's crucial. By aligning your skills, experiences, and achievements to the job description, you clearly understand the role and how you fit into it. It shows you've invested time and effort into understanding the company's needs and how you can fulfil them.
Although it might seem time-consuming, with a well-crafted base CV, customising it for each job usually doesn't take long. And the payoff can be substantial: a greater chance of your CV passing through the ATS filters, catching the eye of the hiring manager, and securing that all-important interview. So, resist the urge to blanket-send a generic CV and tailor your way to job search success.
4. Not Tweaking Job Titles
Your official job title at your current company may not accurately reflect your responsibilities or skill set, especially when it comes to targeting a specific new role. What truly matters in a CV is not just the title you've held but the duties you've performed and the achievements you've garnered.
If you're applying for a position with a slightly different title, it's crucial to tweak your current job title to mirror that. Aligning your job titles with the ones in the job descriptions can significantly boost the chances of your CV passing through Applicant Tracking Systems (ATS) and landing in front of a hiring manager. It also creates a coherent and persuasive narrative for the reader.
Consider, for instance, a customer support team lead. Depending on the industry or company, this role could be interpreted as a customer success manager, team manager, customer service supervisor, support coordinator, client relations leader, or customer care team lead.
Similarly, a digital marketing executive might be called a digital marketing coordinator, online marketing specialist, digital marketing analyst, or web marketing strategist.
5. Using Flashy Designs and Fonts
Simplicity Sells!
You might think that a CV filled with colourful graphics, unique fonts, and intricate designs would stand out, but often, it achieves the opposite effect. Not only can it be distracting and perceived as unprofessional, but it can also create issues with Applicant Tracking Systems (ATS) – crucial software many employers use to sort through applications, as explained above.
Excessive use of colours and fancy fonts might come across as a cover-up for lacking skills or experience. Instead, a professional CV should focus on clear, concise content. Effective use of headings and subheadings, along with a touch of colour for contrast, can make your CV visually appealing and easy to navigate.
However, there is one notable exception: professionals in creative industries like graphic design or UX/UI can benefit from a more artistic CV to showcase their design skills. Even then, having a more traditional, ATS-friendly CV on hand is highly recommended for optimal compatibility.
6. Using Outdated skills
A common error many CVs make is using vague buzzwords like 'dedicated', 'hardworking', 'committed', etc., in the skills section. This outdated practice does little to differentiate you from other candidates.
Your skills section should be dedicated to hard skills—concrete, technical skills relevant to your target job. If you want to display soft skills, demonstrate them within your CV bullet points through specific achievements and experiences.
Consider these examples:
Instead of saying you're a 'team player', demonstrate it with: "Collaborated with a team of 10 to create promotional material that increased quarterly sales by 20% in the quarter."
Rather than stating you're 'computer-savvy', illustrate it with: "Developed comprehensive Excel spreadsheets that streamlined data management and reduced errors by 90% while reducing 10hrs of manual work".
And for the love of all things digital, please note: Unless you've mastered time travel and it's the 90s again, 'Proficiency in MS Office' doesn't cut it as a standout skill on your CV!"
7. Having Unnecessary Extras in your CV
Please, don't be 'that' candidate who includes their life biography, pet names, and every minor detail on their CV. Trust me, I've seen enough of those to last a lifetime!
Every section in your CV should serve a purpose, adding value to your application by showcasing your qualifications, skills, and experiences most relevant to the job at hand.
Personal details such as your date of birth, gender, marital status, and nationality (unless you're applying for jobs in markets like the UAE, where such details are commonly included) are typically unnecessary and can be omitted.
Likewise, 'filler' sections like hobbies and interests, references, and the old-fashioned 'objective' are generally not required. Your CV should focus on your professional abilities and achievements, not personal pursuits or redundant affirmations of your intent to secure a job.
Consider this strategy as well when detailing your work experience: include only roles that are relevant to your targeted job. One way to do this is to create an 'Additional Work Experience' section, where you can briefly mention past positions that don't directly align with your current career goals. This allows you to maintain chronological integrity in your CV while spotlighting the experiences most likely to impress potential employers.
Also, including too much early career experience might inadvertently reveal your age, which could lead to age bias.
Trim the Fat from Your CV, remove extras.
8. Sending your CV in .docx or formats other than PDF
Crafting your CV using design software such as Canva or Illustrator might seem appealing; however, these visually engaging CVs often prove incompatible with Applicant Tracking Systems (ATS). ATS are employed by most companies today and tend to struggle with accurately scanning and interpreting CVs produced in such design-centric platforms. This could result in your CV being prematurely disregarded.
Even when opting for a more ATS-friendly option like Word, formatting inconsistencies can still be a hindrance. I've reviewed numerous CVs sent in Word format that, when opened on my system, were distorted and lost their original formatting. This can lead to critical details getting lost or overlooked, negatively affecting your chances of making the right impression.
What is the optimal solution? Develop your CV using a Word processor, then convert it into a PDF. This ensures your CV remains ATS-compatible and format-consistent across all devices and platforms. Remember, while aesthetics is essential, the main goal of your CV is to communicate your skills, experiences, and achievements clearly and effectively. Maintain a minimalistic design approach and focus more on delivering impactful content – what truly sets you apart.
9. Sending long CVs/ Resumes
I remember my days in recruitment, and one image still sticks: an 8-page-long resume. Unfortunately, it found its place straight into the bin. Why? Because if a job seeker can't take the time to tailor their resume, I, as a recruiter, can't afford the time to read it.
Recruiters typically spend less than 30 seconds scanning a CV. Consequently, your CV needs to spotlight the most vital information promptly.
Here's a geographical rundown of the acceptable length of CVs:
· In the US, one page is the golden standard.
· In the UK, 1-2 pages are considered acceptable.
· Australia is comfortable with 2-3 pages.
· In the UAE and KSA, slightly longer CVs are tolerable due to cultural preferences.
However, no matter where you're applying, remember that brevity is your friend. The longer your resume, the less time a recruiter spends on each page. Packing your resume with less relevant details dilutes the impact of your significant accomplishments.
A one-page resume should suffice if you're a student or early-career professional. For those with 5-10 years of experience, the one-page rule can be stretched to two if the additional experience is relevant to the position you're targeting. Make sure not to incorporate irrelevant coursework, hobbies, or volunteering activities.
Most importantly, if you opt for a longer CV (say, two pages), ensure that your recent and most potent achievements are on the first page. That's where recruiters' eyes often stop. Remember, your CV is not an autobiography; it's a tailored document designed to land you an interview. Less is more.
But you probably already knew that.
All this stuff is easy in theory, but difficult in execution.
And that's where I come in.
My CV writing service condenses
my 10 years of experience,tools, and learnings.
Excellence in CV writing isn't automated or outsourced; it's meticulously crafted, word by word, line by line. This philosophy underpins my personalised CV writing service, distilling a decade's worth of expertise, learning, and curated resources into crafting your ideal CV.
At the heart of my service, you'll find me — not a team of writers or an automated tool. This allows for attention to detail that is unparalleled in the industry. My personal touch ensures that every CV I create tells a unique, compelling story, capturing the essence of your career journey. I strive for precision and conciseness in every document.
Moreover, I understand the transformative impacts of recent societal changes on the job market. The shift towards remote work, induced by the Covid-19 pandemic, and advancements in AI and generative language have changed the landscape of recruitment and job applications. As such, your CV needs to not only be tailored to your skills and experiences but also future-proofed against these trends.
With my CV and resume writing service, you get a CV that reflects you, stands out in today's job market, and resonates with the future of work. Together, let's craft a CV that opens doors to opportunities and serves as a powerful tool in your career progression.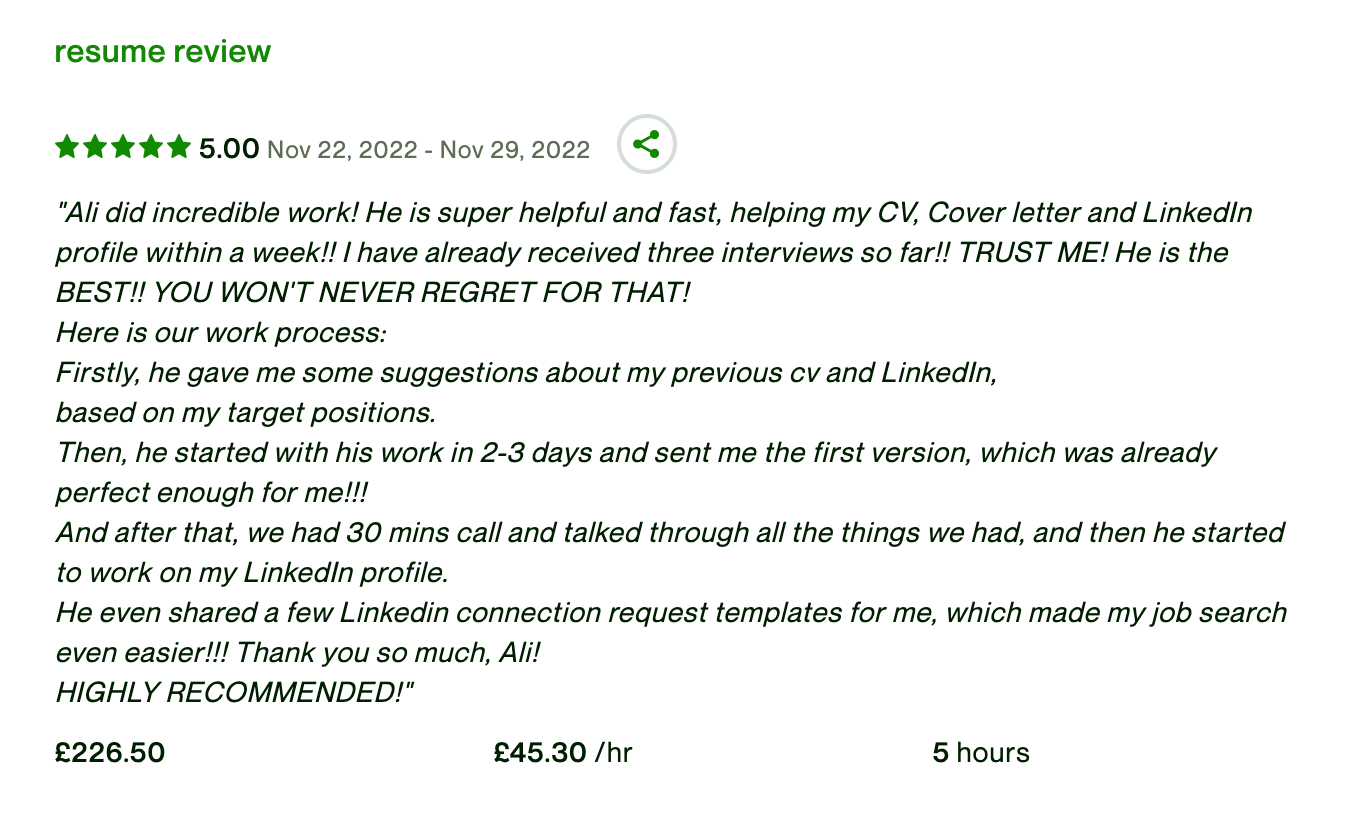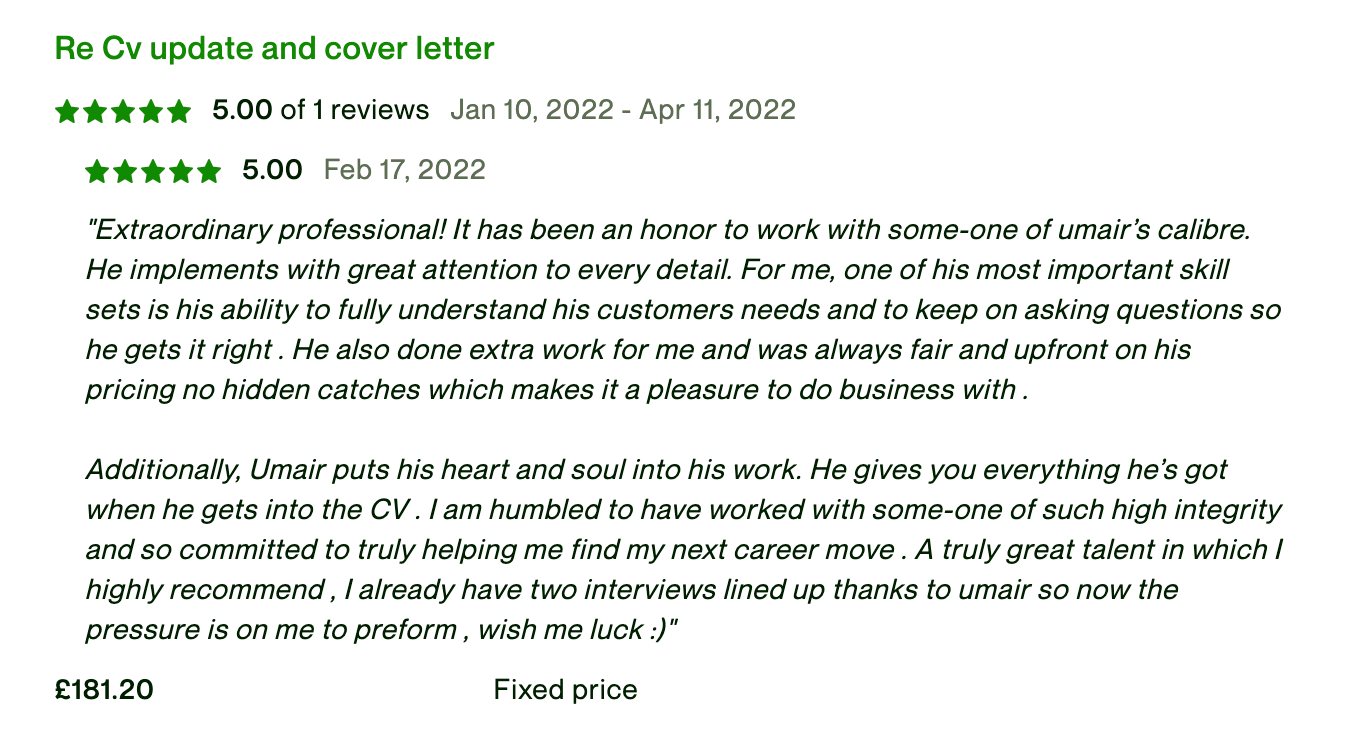 Price Tag for
Your Success Story
When considering the cost of a professional CV writing service, it's essential to see it as an investment in your career growth, your future, and most importantly, yourself.
A well-crafted CV is the key to opening doors to higher-level jobs, better salaries, and enhanced career satisfaction. The initial foot in the door can lead to an interview, a job offer, and, eventually, a successful career. And remember, the better the job, the quicker the return on your investment.
My personalised CV writing service is all about delivering high value. Every word, every line on your CV will be carefully crafted, optimised not just for today's job market but also future-proofed against evolving industry trends. Each package I offer is designed to deliver a CV that stands out, tells your unique story, and resonates with your target employers. I provide you with tools and tricks so you won't need a new CV for the next 5 years.
 3 month interest free payment plans are available with Klarna at checkout. TOS Apply!
Please don't forget to provide additional information after your payment is complete.
Launchpad
For Students and Fresh Graduate
Crafting a compelling CV / Resume optimised for entry-level positions.

Highlighting academic achievements, internships, and relevant skills

ATS-optimised CV for increased visibility

Turnaround time: 2-3 business days
Career Catalyst
For Professionals with Less than 5 Years of Experience
In-depth consultation to uncover key skills, achievements, and career goals.

Crafting a professional, results-driven CV

Highlighting career progression, achievements, and transferable skills

ATS-optimised CV for increased visibility

2 targeted job-ready drafts

Turnaround time: 3-5 business days
Leadership Ladder
Professionals with 5-10 Years of Experience
Comprehensive consultation to understand career trajectory and future goals.

Crafting a strategically designed, achievement-focused CV.

Positioning you as a leader with significant contributions and impact

ATS-optimised CV for increased visibility

3 targeted job-ready drafts

Turnaround time: 5-7 business days
Executive Elevator
For Executives, CEOs, CFOs, and C-suite Professionals
Extensive consultation to identify key leadership achievements and future aspirations.

Crafting a top-tier CV showcasing your executive leadership and strategic impact

Positioning you as a high-calibre executive candidate

ATS-optimised CV for increased visibility

Up to 5 drafts optimized for different job titles.

Turnaround time: 7-10 business days
You will get editable MS Word and PDF versions for each service. Each package is designed with your career stage in mind, ensuring that your CV effectively communicates your skills, experience, and ambition to potential employers.
In addition to my expert writing services, I'm offering a suite of bonuses tailored to enhance your job search. These aren't your ordinary add-ons; they're thoughtfully chosen tools and services designed to give you an edge in your career hunt. All for free with any CV or Cover Letter package!
🎁 Bonus #1
Complimentary LinkedIn Profile
As part of my CV writing service, I'm also delighted to provide you with a no-cost analysis of your LinkedIn profile. I will offer expert recommendations on how you can enhance your profile for improved visibility and engagement, ensuring you make the most out of LinkedIn's massive professional network.
🎁 Bonus #2
Customizable Notion Job Application Tracker
You'll also receive a practical and user-friendly Notion template designed to streamline your job application process. This unique tracker will help you keep tabs on your job applications, interviews, and follow-up actions, ensuring you stay organized and proactive in your job search journey.
🎁 Bonus #3
Complimentary Cover Letter Critique
As part of my commitment to your career progression, I'll gladly review one of your future cover letters for free. This offer ensures your job application package remains cohesive and potent, keeping you ahead in the competitive job market. Get ready to future-proof your job applications!
The Peace of Mind
Guarantee.
I am absolutely confident in the quality of the CVs I craft and the results they bring. However, I also understand the importance of feeling secure in your investment. That's why I offer The Peace of Mind guarantee.
Here's how it works: If you use the CV I craft for you consistently for 60 days, applying to positions that align with your career goals, and you do not get more interviews than you did with your previous CV, I will work with you for an additional round of CV revisions, refining and improving until you are 100% satisfied with the result. My mission is to empower you to take your career to the next level, and I stand by the quality and effectiveness of my service.
This guarantee not only provides you with the peace of mind you need to invest in your career future, but it also reinforces my commitment to your success. Your triumph is my triumph, and together, we can make your career goals a reality.
Please note that while I guarantee a substantial increase in the number of interviews, the guarantee does not extend to job offers, as they depend on various factors beyond the control of a CV, such as interview performance and job market conditions.
.
Frequently
Asked Questions (FAQs)
I need a CV urgently, can you help?
Absolutely! I understand the importance of time in job applications. If you have an urgent requirement, please get in touch directly, and we'll work out a timeline that suits your needs.
I don't have a draft CV. Can you still help?
No problem at all. After your order, I will send you a questionnaire to complete. This will give me all the information I need to create your standout CV. Just make sure your email address is correct and check your spam folder within 24 hours of your order.
I also need a Cover Letter and LinkedIn optimisation. Can you help with these?
Absolutely! I offer comprehensive career services, including Cover Letter writing and LinkedIn profile optimisation. You can check out these services [here](#) and [here](#). Plus, if you avail of my CV writing services, you'll receive a 60% discount code for these additional services.
What do I need to provide you?
Once you've chosen a package, I'll need your current CV and descriptions of 2-3 target jobs. These resources help me tailor your CV to your specific goals and industry.
Your CV writing charges are higher than other professionals. Why is that?
While many fantastic CV writers are out there, my service is unique. I provide unparalleled value and ongoing support, forming my pricing basis. The focus is not just on delivering a document but also on empowering you with the tools, insights, and confidence you need to progress in your career.
I hope these answers help. If you have more questions,
don't hesitate to get in touch!