Recently I biked across 7 countries of Europe. A part of my tour was sponsored by WOLT – the company I was working as a delivery courier (Yes, just a delivery courier)  I wrote an email to ask for a sponsorship. At that moment, I had less than 200 followers on Youtube and I didn't have any Facebook page, but still Wolt was generous enough to help me fullfil my dream. I believe that my Email has a lot to do with their response.  Can you guess what was special in this email? The email is copy-pasted here without any change or additions, Scroll down to read what I wrote.
Subject Line: An Extraordinary Dream of an Ordinary WOLT Courier
Body: (No changes in text and Style)
---
This is not a conventional email, but again, Wolt is not a conventional company!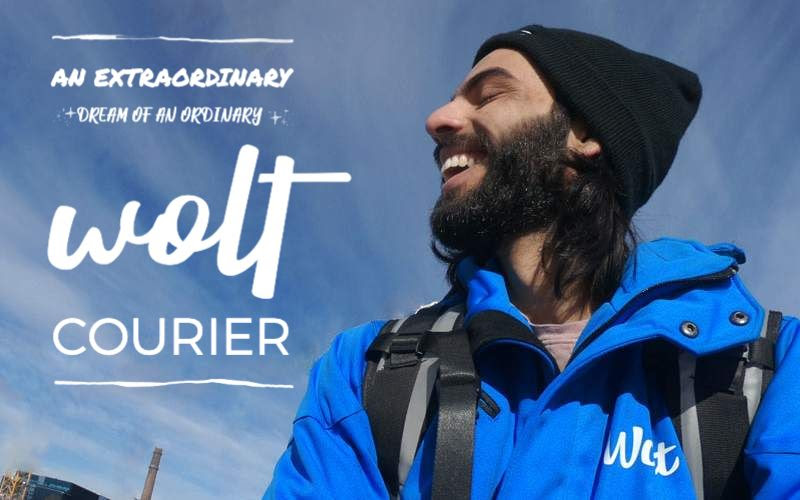 Dear S, Dear E, and Dear D,
Please fill up your coffee cups, this is going to be a long email :).  First, thank you for giving me an opportunity to work with Wolt, I absolutely love it. Second, I am writing this email to present a marketing opportunity for Wolt. Please bear with me, I'll explain in detail.
Let me start by saying how much I've been enjoying my work with Wolt. I am a Wolt courier and an international student at Tallinn University.  I started working in February 2019, and it didn't take me long to realize that Wolt couriers don't just deliver food, they deliver happiness. Working in unison, Wolt support and couriers work to make thousands discover the hidden and exotic taste of Tallinn. Whether it be an old secret restaurant hidden in the rosy-colored bricks of Tallinn town or an up to the minute food hub in T1, Wolt knows it all. Dressed in blue, Wolt couriers are always out there on a mission to connect people to great food. The way Wolt app functions, I truly believe that it will be the default food app on our smart home screen very soon.
In February, when I was looking for ways to fuel my dream of bike-packing across Europe, Wolt came as a ray of hope. I joined Wolt and worked as much as I could to generate funds. I worked in rain, in snow and even during the month I was fasting for 19 hours each day. So far, I have delivered over 1100 orders, and I am sincerely grateful to Wolt for keeping my dream alive. Having said that, Travelling on the bike is quite a challenging task and I am still short on my funds. As my biking trip is through many Wolt cities, I am presenting a marketing opportunity. If you're interested in sponsoring a part of my trip, I'll be happy to promote Wolt creatively.
I am a video maker and a blogger by passion (Links below). I have plans to make many videos throughout the tour, and I can mention that this tour is sponsored by WOLT in all my videos. I'll be happy to wear Wolt Shirt and Jacket during my journey. I can also make a video that starts with me keeping food in my bag, traveling all across the 7-8 countries and delivering it to the customer with a message something like, "rain or bolt, you can always count on Wolt" or "Wolt beyond boundaries." We can refine these ideas later.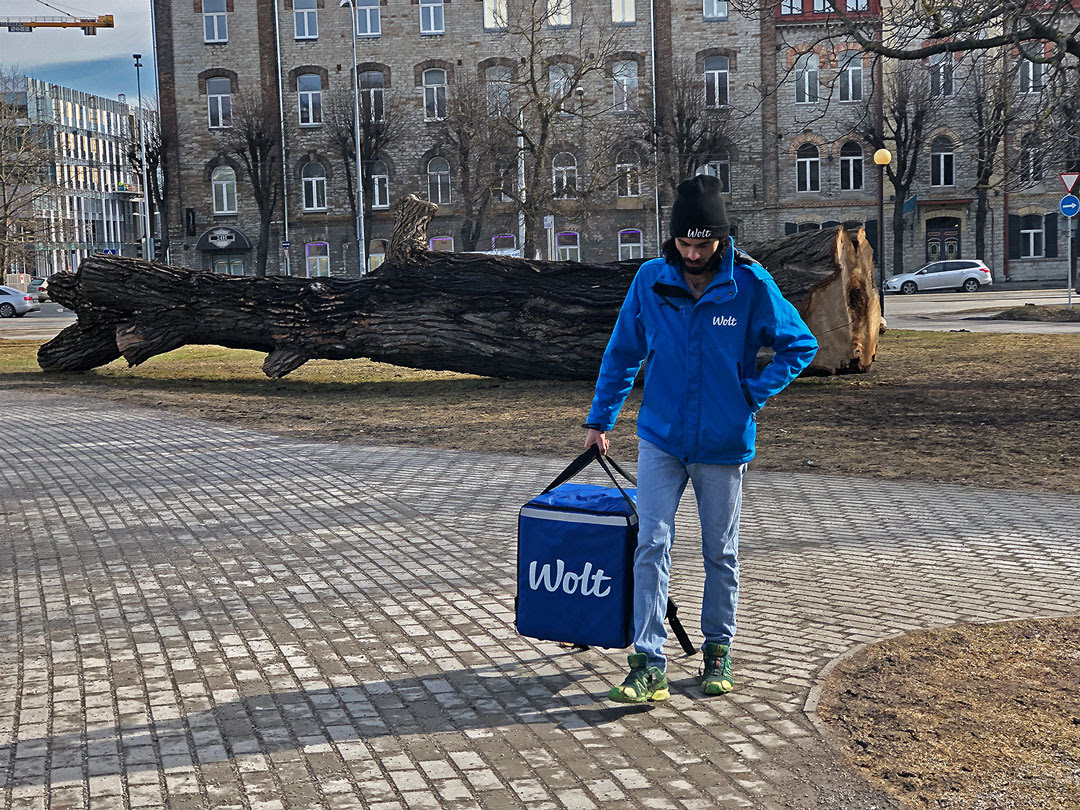 I have already written a blog about my work with WOLT. I wrote it as my personal experience rather than marketing one but, I believe that it's also an excellent strategy to introduce a company or service subtly. You can access it here. I'll also be making a detailed video of how Wolt is helping me achieve my dreams very soon. I started my YouTube channel about two months ago, and I am hopeful of getting a considerable amount of audience by the end of my trip. Having Wolt message featured in all the videos will surely go a long way.
I'll be on the bike throughout the whole month of July. I strongly believe that it is the responsibility of a traveler to document the travel experiences faithfully and report to the public. The main objective of my bicycle journey is to share the life and culture of Europe seen from the eye of a foreigner. I believe that increased familiarity and understanding of the world can help us overcome the fear of 'the other', reduce discrimination, and help create a more humane world. My route is as follow:
Tallinn, Estonia – Rakvere, Estonia – Tartu, Estonia – Otepaa, Estonia – Valmiera, Latvia – Riga, Latvia – Jelgava, Latvia – Hill cross, Lithuania – Radviliškis, Lithuania – Kaunas, Lithuania – Vilnius, Lithuania – Alytus, Lithuania – Augustow, Poland -Bialystock, Poland – Brok, Poland – Warsaw, Poland – Berlin, Germany – Cologne, Germany – Maastricht, Netherlands – Eindhoven, Netherlands – National Park De Biesbosch, NL – Rotterdam, Netherlands – Amsterdam, Netherlands – Helsinki, Finland
Some of my previous Videography examples can be seen here:
Spending a day in Parnu, Estonia: https://www.youtube.com/watch?v=U0irP4-WX_s
Lost in Estonian Jungle: https://www.youtube.com/watch?v=ytlecYTQHfM
Formal Video: A complete guide to studying in Estonia: https://www.youtube.com/watch?v=CVcdulh7-pI
My Facebook Profile: https://www.facebook.com/its.umairali
Personal Website: https://umairalee.com/
Thank you so much for taking out time from your busy schedule. If you liked the idea, I'd be happy to meet in person and discuss it further. If due to any reason, you didn't find it practical, few words of motivation for my trip will still help me a lot 🙂
Let me know if you need any other information. Looking forward to hearing from you.
With Very Warm Regards,
Umair Ali
Wolt-Superhero
What do you think about the Email, share your response below!