Sweaty palms, drained legs, exhausted breath and 300 kilometres on the odometer. It was day two of my first cycling adventure. "I am an idiot", I thought as I pushed the pedals on an ever-increasing slope of a kilometre-long bridge near Khanewal.
Dec 23, 2017 – a beautiful, sunny day in Lahore. The trees were veiled in the lightest of mists, with mercury declaring 230C as I started my cycling journey from Lahore to Bahawalpur – my hometown. I had all necessary gear tied to my bike. Two of my friends were supposed to accompany me, but they couldn't join at last-minute notice. I love my friends. All of them are super non-cooperative creatures. I am sure everyone has the same breed. Since I had already considered this situation, my motivation didn't shake. I got on the bike with the second learning of my trip:
Talk about planned adventures and your friends will ditch you, ALWAYS!
A long-haired young boy wearing a helmet cycling on an unusual bike and carrying different backpacks was not a mundane sight for my fellow countrymen. It felt a bit awkward initially, so I took off the helmet and continued pedalling.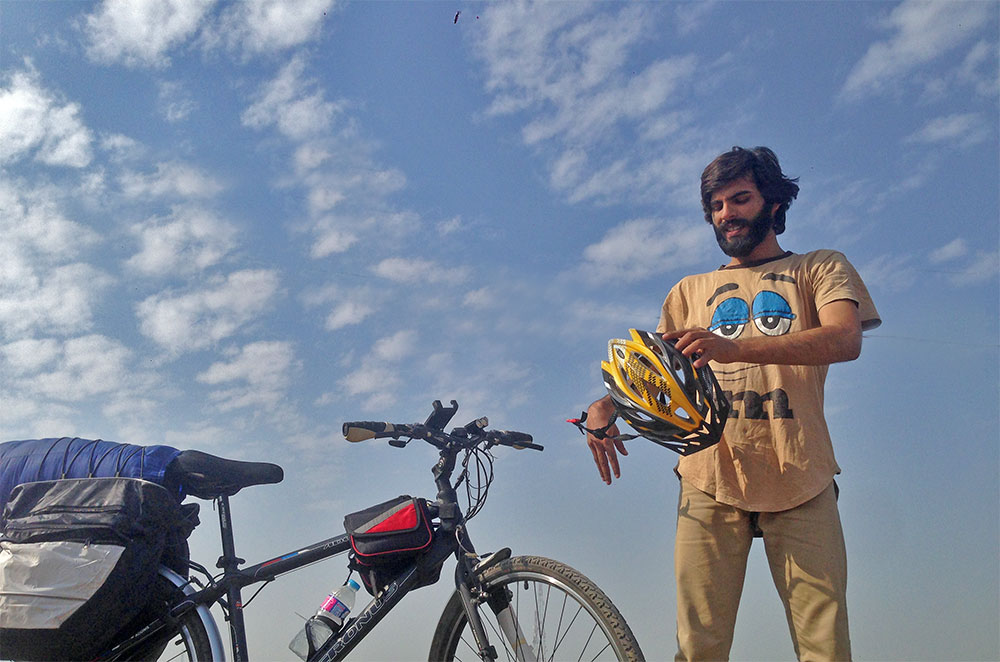 I had first long break at Pattoki for lunch, where I left my water bottle, which to my surprise, was delivered to me by two guys working on that restaurant. This gesture increased my faith in small acts of kindness by ten-fold. As soon as I crossed Pattoki, I witnessed an accident. A chilling thought occurred to me, "what if I get in an accident serious enough to make me dead?" The answer came in as a third learning of the tour:
Some things (in fact all things) are out of one's control. We can't do anything about them. Like it or not, there's a master plan and an extraordinary planner!
By the evening, I had made it to Okara, covering 120 km. Finding a place to spend the night was a cumbersome task. To cut a long story short, after a struggle of two hours and pedalling for 10 extra kilometres, I was able to find a reasonable place to stay. As I laid down on the bed, an overwhelming sense of accomplishment embraced me. Considering the circumstances before the start of my trip I felt like I have achieved a milestone. A week earlier, I posted the details of my plan on a social media site. Everything was great, and my parents were kind of okay until one of my relatives saw my post and tried his best to describe all the negative things that may happen with me during the journey, to my mom. He succeeded, and my Mom asked me not to embark on this journey. I assured her not to be worried and lied (yes, I had no option) to her that I won't be doing this nonsense. The learnings had begun even before the start of the trip and first of the lessons was:
Keep your adventure secret from your relatives. Whenever you're planning something that seems crazy or something that hasn't been done in the family, don't disclose it. Casually discuss it with parents and siblings and see their response. If they are positive about it, go ahead, otherwise, go ahead without mentioning it to them.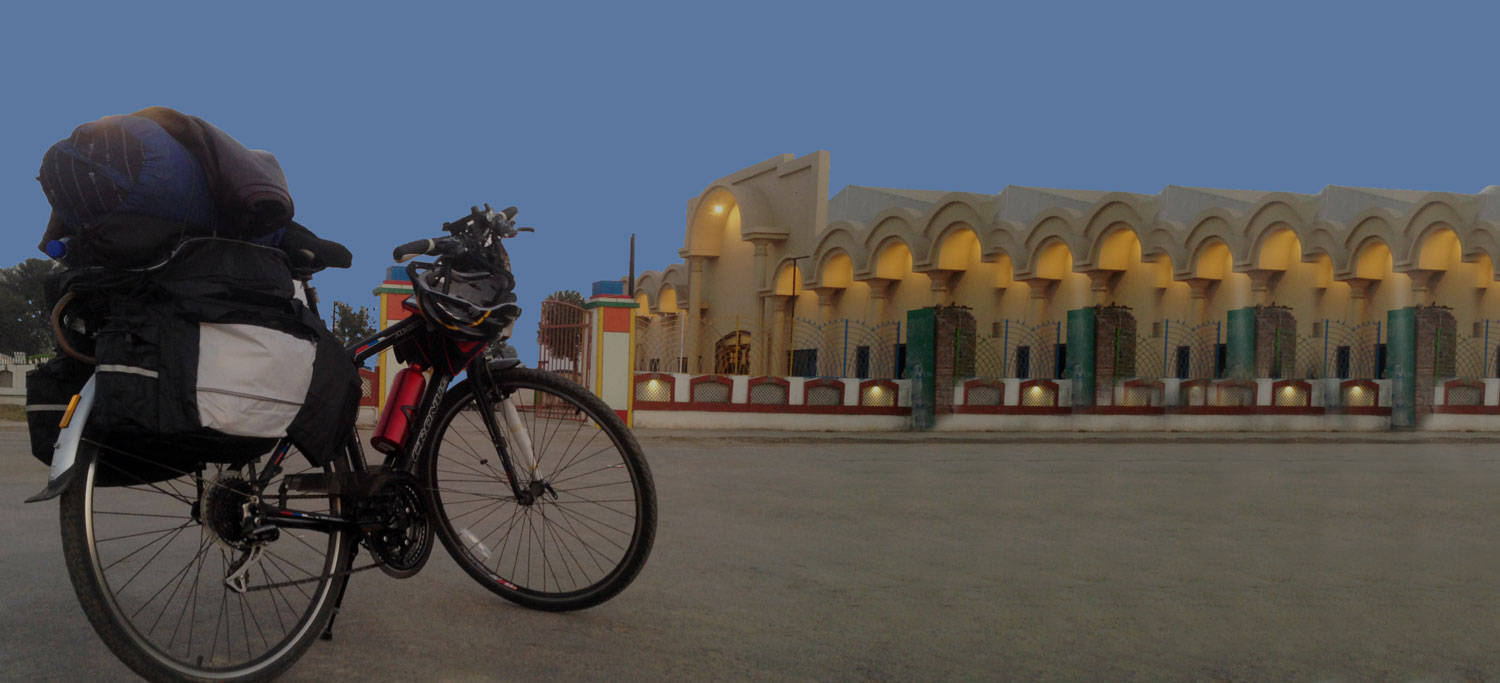 The second day started early. As a morning workout, I pedalled for about 40 kilometres before having breakfast. It was after lunch when I started seeing the effect of continuous misuse of my calves. The road stretched forever through countless green fields as I continued pushing my bike. I had planned to make it till Khanewal before sunset. The 4th learning of the tour was not surprising as I discovered that:
Planning is a waste of time. An ill-executed tour is better than the best-planned tour that never happened. Don't waste time and energy on planning everything in detail. Just get the roadmap, highlight few targets to achieve by the end of the day and hit the road. You will see that as soon as you start, things will begin to fall in place. If something unexpected comes along, enjoy it. Let the excitement lead you.
Sweaty palms, drained legs, exhausted breath and 300 kilometres on the odometer. It was 6 in the evening of the second day of my journey. "I am an idiot", I thought as I pushed the pedal on an ever-increasing slope of a kilometre-long bridge near Khanewal. The 5th learning was, in fact, a try to lift my dwindling motivation. As the sun, that started its journey with me, begin to settle into a quiet, peaceful night, I talked to myself:
If you're really up for an adventure, be ready to have some tough time. Anything may happen. The point is, if you want something to be exciting and bold, it is not going to be easy at all. Adventure is not meant to be all cool and fun. There definitely are patches when it's not pleasurable anymore and one has to push to survive.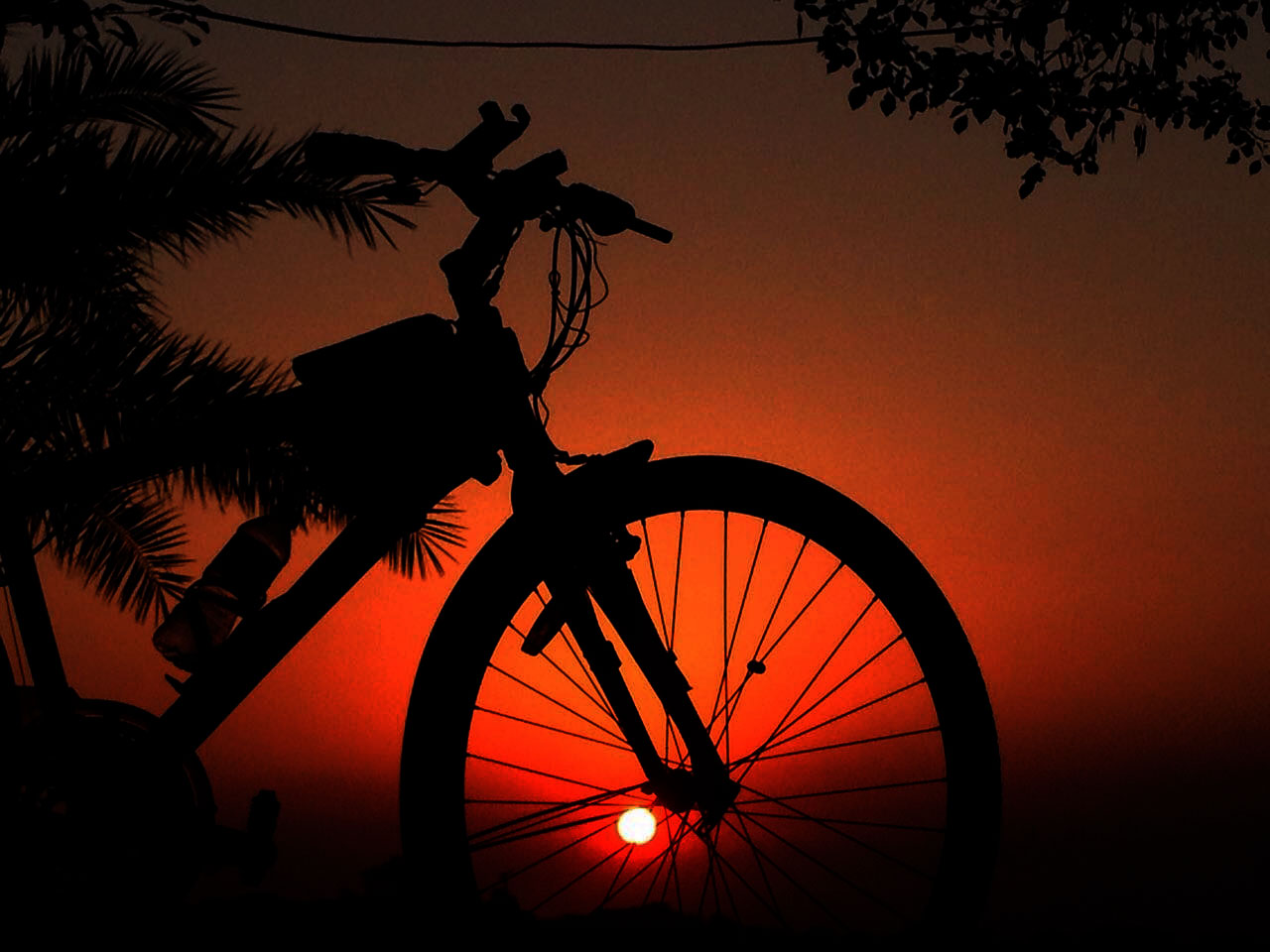 It was a crisp Monday morning, the sky was painted in blue with some lost grey clouds across the horizon, gathered either to celebrate my journey or to mourn my diminishing motivation—it was too early to say. People were still in their beds enjoying the last intense quarter of their sleep when I started my third and last day. My legs pedalled like a machine, and soon I was touching 40km/hr.
"Welcome to Bahawalpur" was not just a simple road sign for me. It reminded me the caress of my mother's finger as she combs them through my hair (and complains about their ever-growing length), the hug of my father and the sweet smile of my sister. The excitement to make it home, made me merge three sessions into one, 5 hours and 22 minutes long session with odometer announcing 472. I didn't stop for lunch or any tea break. My legs were hurting but it wasn't pain, it wasn't discomforting either, it was a feeling of nothingness. I kissed ecstasy, the first time in my life, and it was — sweet. I felt like I could pedal forever.